Introducing About

– The Santalorian Shirt:
The Santalorian Shirt. Surf Tatooine 2D Shirt: Embrace the Force of Fashion!
Do you love both surfing and Star Wars? Then get ready to join the Rebel Alliance of style with our Surf Tatooine 2D Shirt! Designed to ignite your passion for adventure, this unique shirt merges the epic universe of Star Wars with the exhilaration of surfing. Whether you're cruising on waves or strutting down the streets, this shirt will make you feel like a Jedi Master of cool. With its exceptional blend of comfort, quality, and astonishing design, the Surf Tatooine 2D Shirt is a must-have addition to any Star Wars fan's wardrobe.
Now let's dive deep into this one-of-a-kind garment to uncover the hidden charm behind each feature:
1. Mesmerizing Star Wars Designs:
The Surf Tatooine 2D Shirt meticulously blends iconic Star Wars characters, logos, and motifs into its fabric, creating an awe-inspiring tapestry of intergalactic style. From Darth Vader's unmistakable helmet to Luke Skywalker's trusty lightsaber, each design component forms an intricate, vibrant web that celebrates the beloved saga we all hold dear. Expertly achieved through cutting-edge printing technology, the stunning two-dimensional illustrations on this shirt will leave both Jedi and Sith alike mesmerized.
2. Unparalleled Comfort:
Quest for the perfect wave or engage in an intense lightsaber duel – our Surf Tatooine 2D Shirt enables it all in sheer comfort. Crafted from premium-quality, ultra-soft cotton fibers, this shirt nestles against your skin like a gentle Force guiding you through your day. The lightweight material ensures superior breathability, allowing you to stay effortlessly fresh even during the hottest Tatooine summers. Moreover, the well-fitted collar and sleeve design lend an extra touch of class to ensure you feel your best wherever adventure takes you.
3. Durability to Withstand the Galactic Elements:
Surf Tatooine 2D Shirt understands your passion for both outdoor excursions and epic nerd-fests. That's why we created this shirt to withstand anything the galaxy throws at you! The fabric is specially treated to repel moisture, ensuring quick drying after splashing in waters of any planet or enduring Rebel and Imperial encounters under the scorching sun. Moreover, the shirt's strength won't fade over time, allowing you to flaunt your Star Wars pride for light-years to come.
4. Versatility Meets Fashion:
Who said surf and fashion can't coexist harmoniously? With the Surf Tatooine 2D Shirt, ride waves with style and slay Sith lords effortlessly. This versatile garment seamlessly blends professional and casual attire, making it suitable for various occasions. Pair it with your favorite beach shorts and flip-flops for a laid-back surf session. Alternatively, combine it with tailored pants and sneakers for a night out, asserting your unwavering dedication to the Jedi way. Embrace fashion from a galaxy far, far away!
Intrigued by the forceful fusion of surfing and Star Wars? Take action today and join the uprising of fashion-forward fans sporting our Surf Tatooine 2D Shirt! Trust us—you don't want to miss it. Prepare for the ultimate sensory delight as you immerse yourself in the vibrant designs, unrivaled comfort, durability, and incredible versatility this shirt has to offer.
In conclusion, get ready to shine like the brightest star in the galaxy with our Surf Tatooine 2D Shirt. Combine your love for surfing and Star Wars with this magnificent garment that effortlessly merges fashion and fandom, ensuring both comfort and outstanding style. Embrace the Force within you and make the right choice—the Surf Tatooine 2D Shirt is waiting to become your next intergalactic wardrobe staple!
Order now and secure your spot among the fashion-chasing rebels! Let the journey begin…
Why The Santalorian Shirt is Important to You?
 When it comes to fashion, I believe that wearing clothes that express my personality and interests is essential. As an avid fan of both surfing and the Star Wars franchise, the Surf Tatooine 2D Shirt holds great significance to me. This unique piece of clothing not only combines my passion for the beach with my love for Star Wars but also allows me to showcase my individuality in a crowd.
First and foremost, surfing has always been an integral part of my life. Living near the coastline, I have had the incredible opportunity to ride the waves and immerse myself in the ocean's beauty. The feeling of gliding across the water is unmatched, and it brings me immense joy and a sense of serenity. The Surf Tatooine 2D Shirt captures this essence perfectly by featuring a vibrant and eye-catching design that showcases the surf culture. The imagery of a stunning wave merging with the epic Star Wars desert landscape of Tatooine is a stroke of artistic brilliance and resonates deeply with me.
Aside from being a prominent surfer, I am also an ardent Star Wars enthusiast. The legendary saga has played a significant role in shaping my imagination and worldview since I was a child. The Surf Tatooine 2D Shirt acts as a tribute to the Star Wars franchise by elegantly blending its iconic imagery with the laid-back spirit of surfing. Each time I wear this shirt, I not only feel connected to the thrill of catching a wave, but the intergalactic adventures that have captured the imaginations of millions around the globe. It serves as a constant reminder of the power of storytelling and the potential for endless possibilities that the Star Wars universe represents.
Furthermore, personal style and self-expression are crucial elements in any person's life, and I truly believe that what one chooses to wear says a lot about their character. The Surf Tatooine 2D Shirt provides me with an opportunity to share my passions with the world without having to utter a single word. The design not only resonates with my interests but also showcases my bold, adventurous spirit.
In addition to its significant personal meaning, the Surf Tatooine 2D Shirt stands out due to its superior quality and craftsmanship. Crafted from high-quality materials, the shirt boasts exceptional durability and comfort. Whether I am hitting the waves or simply strolling along the beach, this shirt ensures that I feel at ease. The breathable fabric allows for freedom of movement, ensuring maximum comfort while engaging in activities such as swimming, surfing, or even lounging on the shore.
Moreover, the attention to detail in the design of the Surf Tatooine 2D Shirt is unparalleled. From the vibrant hues that celebrate coastal living and Star Wars fandom to the precise stitching that accentuates every contour, this garment exhibits outstanding artistry. Its intricate print conveys a sense of uniqueness, making me feel like a walking piece of art. This attention to detail not only enhances my confidence but also makes it a conversation starter among fellow enthusiasts. The subtle nods to Star Wars ensure that other fans recognize our shared passion, thus fostering connections and camaraderie.
Above all, the Surf Tatooine 2D Shirt represents more than just a piece of clothing for me. It signifies a convergence of my two biggest passions and encapsulates my identity. Wearing this shirt illuminates my journey as an individual who embraces adventure, appreciates storytelling, and loves exploring the vast wonders of the ocean. The Surf Tatooine 2D Shirt serves as a reminder that I am not alone in my interests and connects me with like-minded individuals who share the same dedication to both surfing and Star Wars. It is a symbol of unity, authenticity, and self-expression wrapped around in a fabric that reflects my unique personality.. The Santalorian Shirt.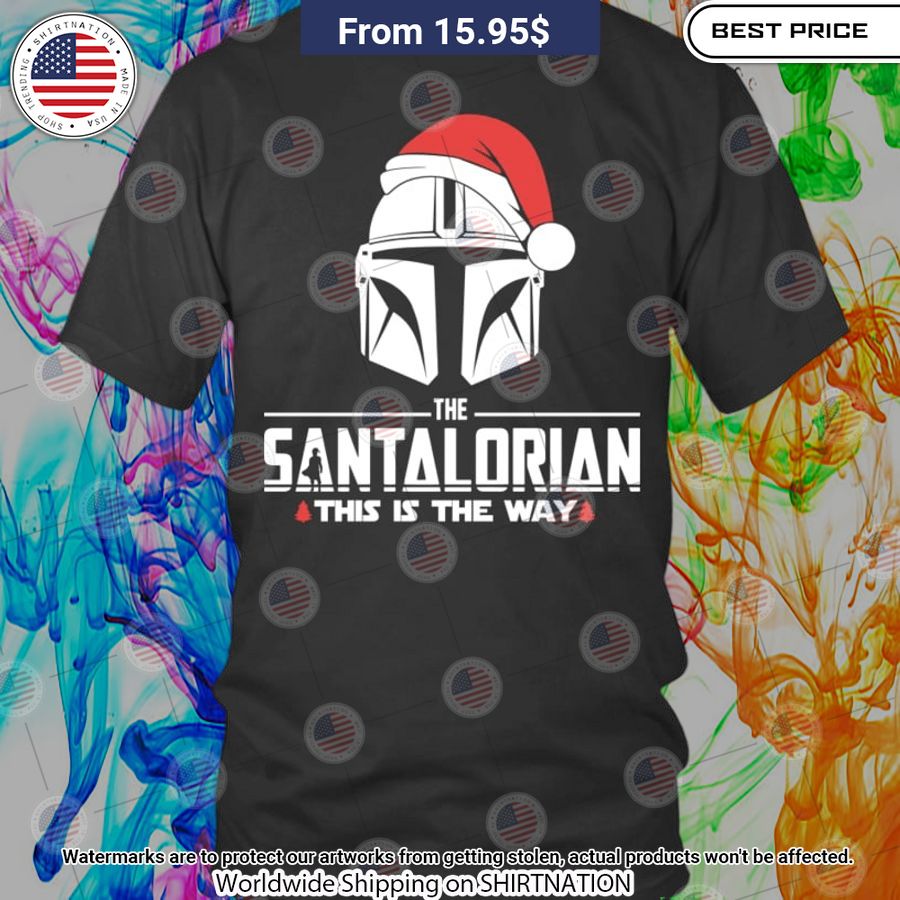 What you need to know About The Santalorian Shirt:
1. T- SHIRT :
KEY FEATURES:
Ideal for cooler days, but still very comfortable to wear in summer. Safeguards your skin from harmful Ultraviolet Rays. Cool fabric breathes very well in hot days.

Suitable for special occasions such as Christmas, birthday, celebration, housewarming gift. 
PRODUCT INFORMATION:
35% Cotton – 65% Polyester. Soft and comfortable

Without ever fading, cracking, peeling or flaking-High quality. The colors are vibrant and won't fade.

Taped neck and shoulders for durability; Tubular rib collar for better stretch and recovery

Silky, lightweight and moisture wicking knit that keeps you cool and dry while training. Soft to the touch and easy on the skin. Designed for excellent ventilation and breathability, dissipates heat easily.
PRINTS: Dye-sublimation printing
WASHABLE: Machine wash cold, only non-chlorine bleach when needed, hang dry, cool iron on reverse side or dry clean
2. HOODIE:
KEY FEATURES:
Occasion: casual outfit for everyday use. Suit for school, home, parties, uniforms, weddings, sports, outdoor activities, and camping, to name a few. 

It is suitable for special occasions such as Christmas, birthdays, festivals, and housewarming presents.
PRODUCT INFORMATION:
Skin-friendly fabrics include white Arctic Velvet and Polyester, a soft, toasty cloth that may keep you warm on frigid days.

To keep you warm, the shirt has a strap and a hood.

The shirt has a pocket on the front that may be utilized for extra storage or warmth.
PRINTS: Dye-sublimation printing
WASHABLE: Machine wash cold, only non-chlorine bleach when needed, hang dry, cool iron on reverse side or dry clean
3. SWEATSHIRT:
KEY FEATURES:
The trendy, comfy, and high-quality sweatshirts made with 3D printing technology. All men and women of average weight can wear it.

Ideal as a present for housewarmings, birthdays, celebrations, and special occasions like Christmas.
PRODUCT INFORMATION:
35% Cotton – 65% Polyester. 

Double-needle stitched for strength and durability.

Sweatshirt lining with a fuzzy layer offers a warm and comfortable feeling.
PRINT: Dye-sublimation printing
WASHABLE: Machine wash cold, only non-chlorine bleach when needed, hang dry, cool iron on the reverse side or dry clean
4. LONG SLEEVE:
KEY FEATURES:
Long Sleeve Polo Shirts have been in fashion for ages and they will always be an essential wardrobe staple for gentlemen. 

Whether you want to go out for sports or just want to put them on as leisurewear, whether you want to pair them with a trouser or shorts, they always look great and offer an easy choice for all occasions!

Suitable for special occasions such as Christmas, birthday, celebration, housewarming gift. 
PRODUCT INFORMATION:
35% Cotton – 65% Polyester. 

Flat knit Collar. 

The soft and stretchy fabric gives you comfy all day long, high quality, quick-drying, suitable for autumn and winter
PRINT: Dye-sublimation printing
WASHABLE: Machine wash cold, only non-chlorine bleach when needed, hang dry, cool iron on the reverse side or dry clean.
SIZE CHART – The Santalorian Shirt: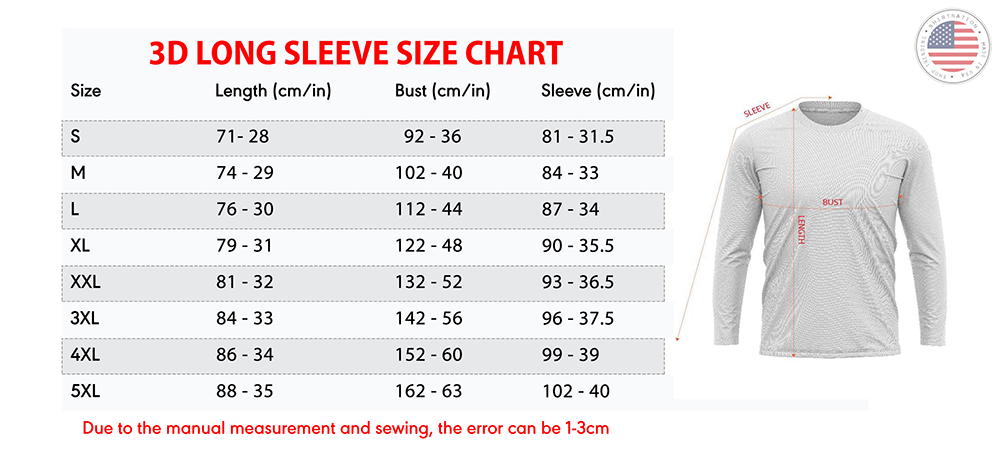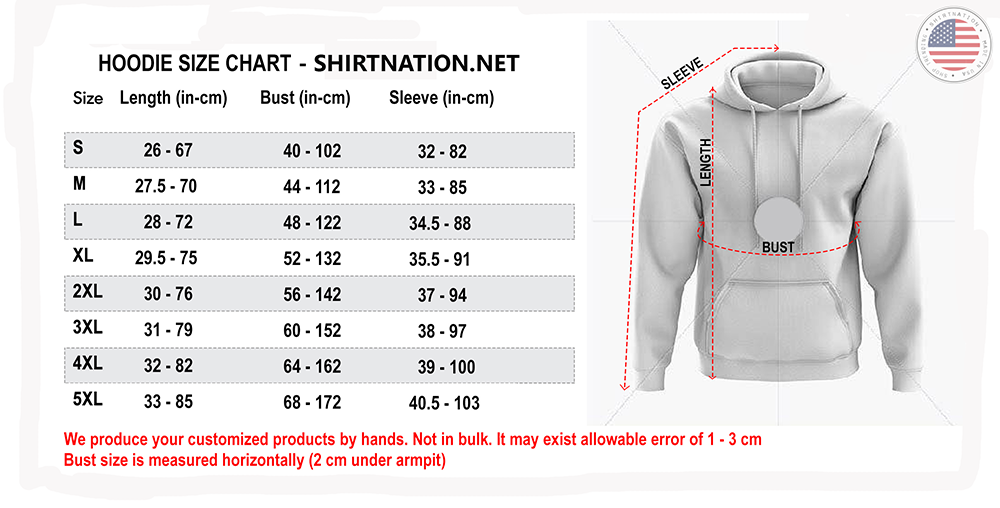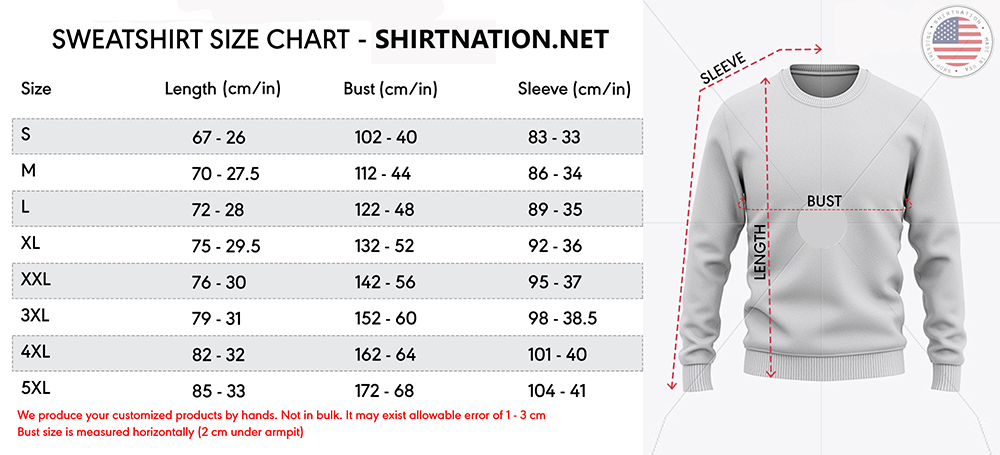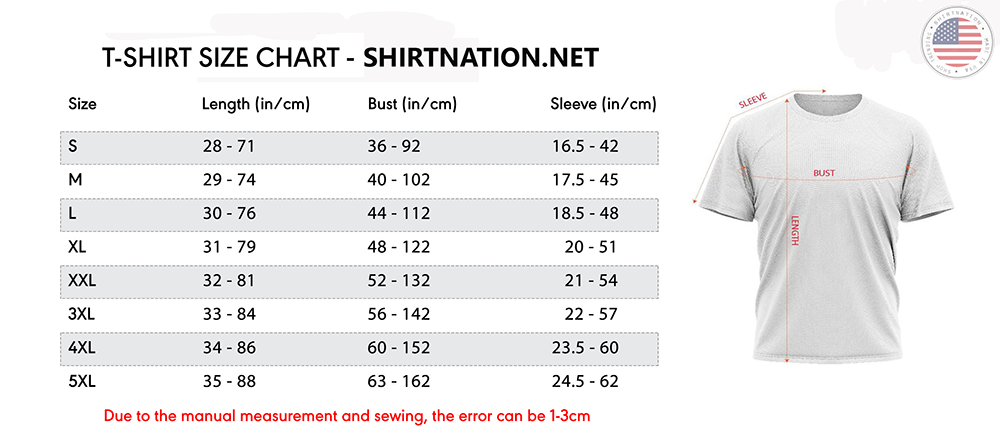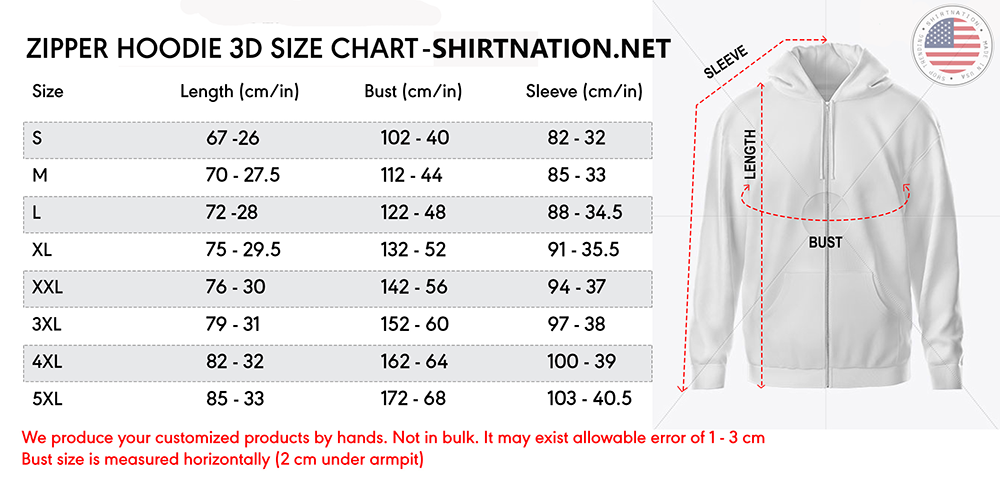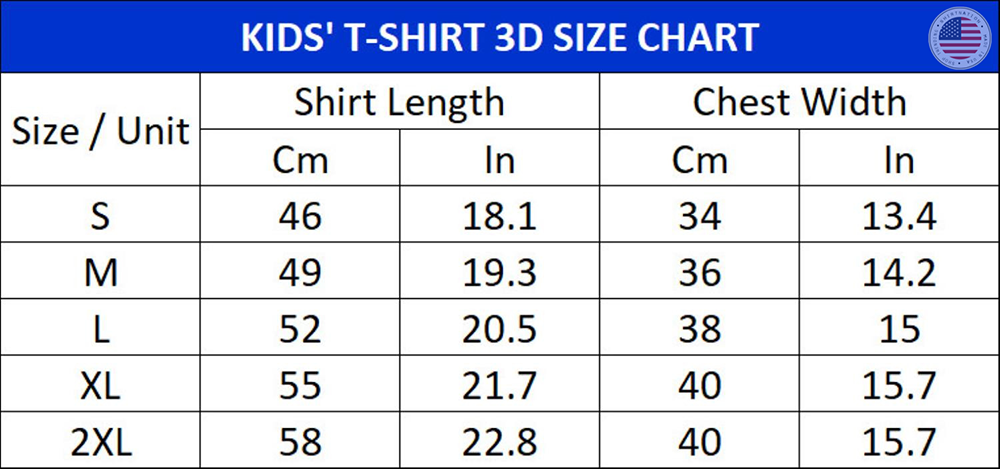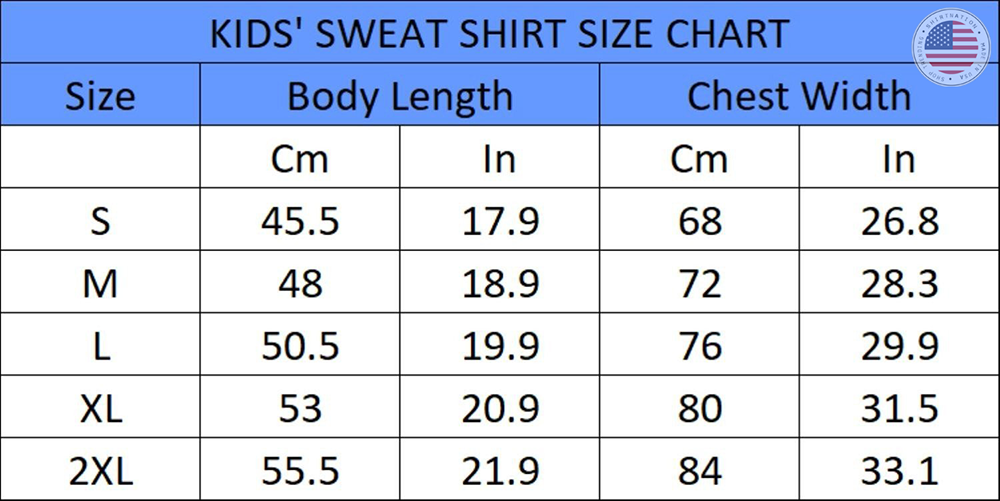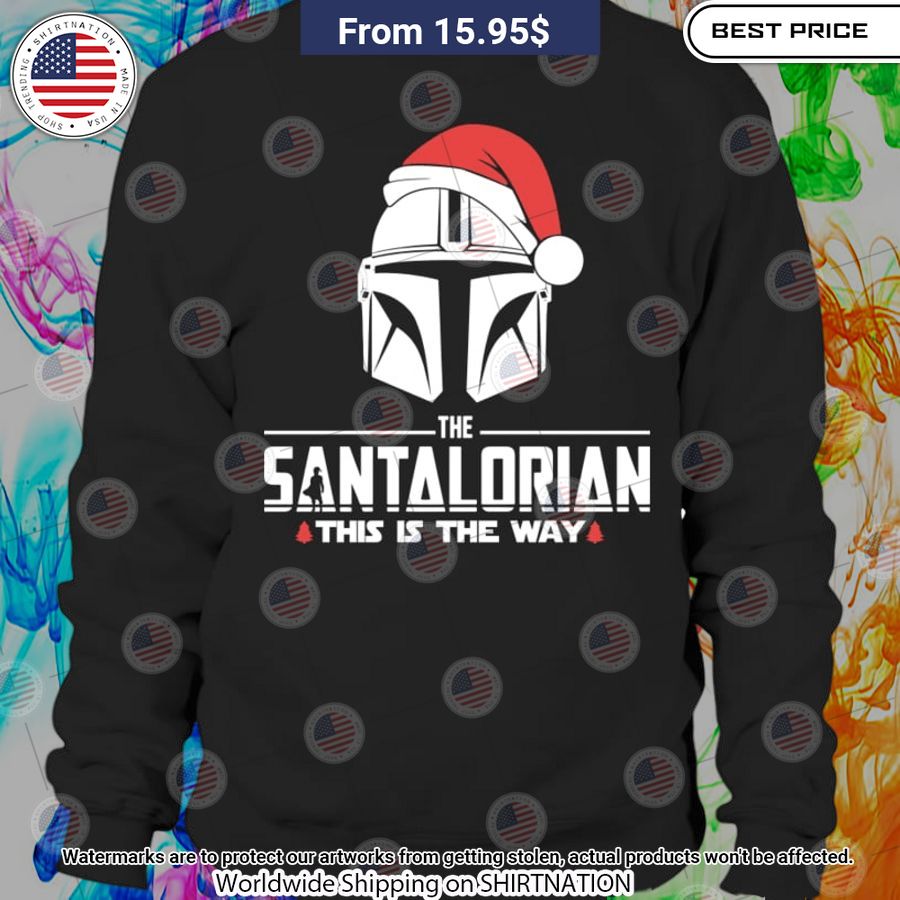 Reason To Purchase Long Sleeve, Hoodie, Sweatshirt and T-Shirt:
People purchase long sleeve shirts, hoodies, sweatshirts, and T-shirts for a variety of reasons. Long sleeve shirts provide weather protection and style, while hoodies offer comfort, a casual look, and practicality. Sweatshirts are favored for athletic activities and their cozy feel, while T-shirts are versatile, breathable, and customizable. These garments cater to different preferences, occasions, and weather conditions, ensuring there is an option for everyone.
Design Features of The Santalorian Shirt:
 The Surf Tatooine 2D Shirt is a unique and visually stunning piece that merges the worlds of surfing and Star Wars. This shirt is inspired by the iconic desert planet of Tatooine from the Star Wars universe and brings together the adventure and thrill of surfing with the epic story and characters of the beloved franchise.
One of the most striking design features of the Surf Tatooine 2D Shirt is its captivating graphic. The front of this shirt features a highly detailed and realistic depiction of the Tatooine landscape, complete with its vast sand dunes and twin suns setting in the distance. The intricate shading and meticulous attention to detail make this graphic truly standout. The artwork on the shirt captures the essence of Tatooine's beauty and creates a sense of wonder, transporting the wearer to a galaxy far, far away.
In addition to the captivating graphic, the Surf Tatooine 2D Shirt also boasts amazing color palettes that add vibrancy and depth to the overall design. The sandy hues synonymous with the Tatooine landscape dominate the shirt, evoking a feeling of warmth and adventure. The sunset colors mixing oranges, pinks, and purples create a striking contrast against the sandy backdrop, capturing the magical moments when the twin suns vanish beyond the horizon. These colors not only enhance the visual appeal of the Surf Tatooine 2D Shirt but also mirror the feelings often associated with the thrilling experience of catching a wave.
The Surf Tatooine 2D Shirt is made from high-quality materials that ensure both comfort and durability. Crafted with soft, breathable cotton, it feels soft against the skin and allows for easy movement. Whether you are swapping barrels and carving waves or simply chilling on the beach, this shirt provides the utmost comfort and ensures you can fully enjoy your surfing adventures without any restrictions. Furthermore, the shirt's superior construction ensures that it maintains its shape and color even after multiple washes, making it a lasting piece for your wardrobe.
Another standout design feature of the Surf Tatooine 2D Shirt is its versatile style. Whether you are a die-hard Star Wars fan who wants to showcase your love for the franchise or simply someone who appreciates good design, this shirt is suitable for all. Its subtle yet eye-catching graphic ensures that the wearer stands out from the crowd and makes a bold fashion statement without being overly flashy. From surfers to fans of Star Wars, this shirt caters to a wide range of individuals who appreciate a unique and well-crafted piece of clothing.
Lastly, the Surf Tatooine 2D Shirt also offers a wide range of sizes to ensure the perfect fit for everyone. Available in sizes from small to XL, the shirt accommodates various body types and ensures that everyone can enjoy this picturesque representation of Tatooine. Finding the right size and fit is essential in providing comfort and confidence, and this shirt embraces inclusivity by offering options for individuals of all shapes and sizes.
In summary, the Surf Tatooine 2D Shirt fuses the worlds of surfing and Star Wars through its captivating graphic, vibrant color palette, high-quality materials, versatile style, and inclusive size range. Designed to ignite a sense of wonder and adventure, this shirt transports wearers to the sandy landscapes of Tatooine and allows them to showcase their love for the saga while enjoying the thrill of the waves. Embrace the Force of nature and experience the magic of surfing with the Surf Tatooine 2D Shirt. The Santalorian Shirt.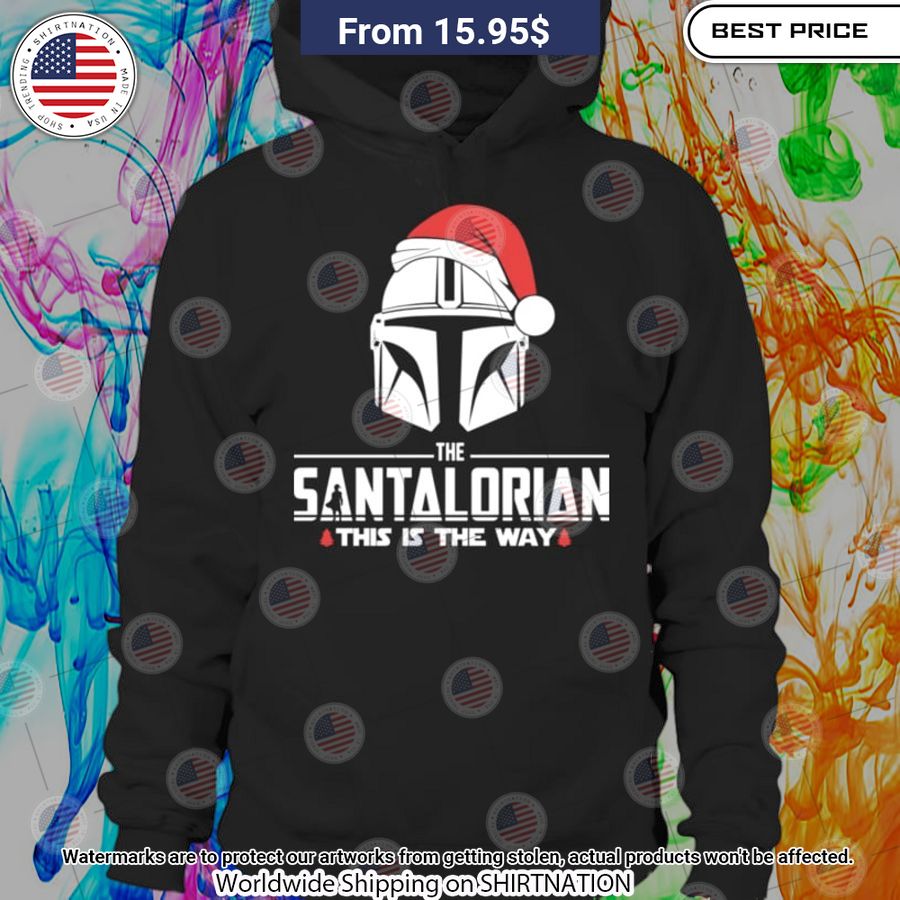 Production Time: 3 – 5 days
Worldwide Shipping Time (including Production Time ):  7 –14 days by Fast Ship, 15 – 20 days by Standard Ship

Tracking Number: When your order is completed, we will send you the tracking number with the confirmation email so that you can track the package online.

Our factories are located in America, Canada, E.U, Turkey, Viet Nam, and Indonesia.

If you find the delivered product:




– Damaged due to production quality (missing button, dirty marks…)




– Damaged due to poor packaging/handling during shipment                                                                                                
Please notify us at [email protected] with photo evidence of the errors mentioned above, so that we can help you resolve the problem as quickly as possible
WAREHOUSE – SHIPPING WORLDWIDE
MONEY-BACK GUARANTEE
We want you to be 100% satisfied with the products you buy from us. If for ANY reason you are not satisfied with your purchase, we offer an iron-clad money-back guarantee.
If you have any questions during shipping time, please send them via our email [email protected] or chat messenger with us. Thank you!
🌐 Home Page: Shirtnation.net