Please don't be rude to me because my rude will outrude your rude and i'll make you cry Shirt
George Frederick Elliot Rudé (1910–1993), historian, was born on 8 February 1910 in Oslo, second son of Jens Essendrop Rude, a Norwegian engineer, and his wife Amy Geraldine, née Elliot, daughter of an English banker. George's first language was Norwegian until the family moved to England in 1919. A scholarship winner, he was educated at Shrewsbury School (1924–28) and Trinity College, Cambridge, graduating with honours in French and German (BA, 1931).Becoming a schoolmaster, Rude taught at Stowe School, Buckinghamshire, from 1932, before being appointed to teach foreign languages at St Paul's School, London, in 1936. He spent six weeks in the Soviet Union in 1932, a visit 'that changed his life' (Stretton 1985, 45), after which he became an ardent anti-fascist and a committed communist, increasingly steeped in Marxist writings. For ten years he was active in the Communist Party while teaching at St Paul's. During an anti-fascist demonstration (the 'Battle of Cable Street') in London's East End in 1936 he was arrested and fined five pounds for obstruction. On 16 March 1940 he married Irish-born Dorothy (Doreen) Frances Claire Therese Willis (née de la Hoyde), a divorcee, at the Catholic Church of St Lawrence of Canterbury, Sidcup, Kent.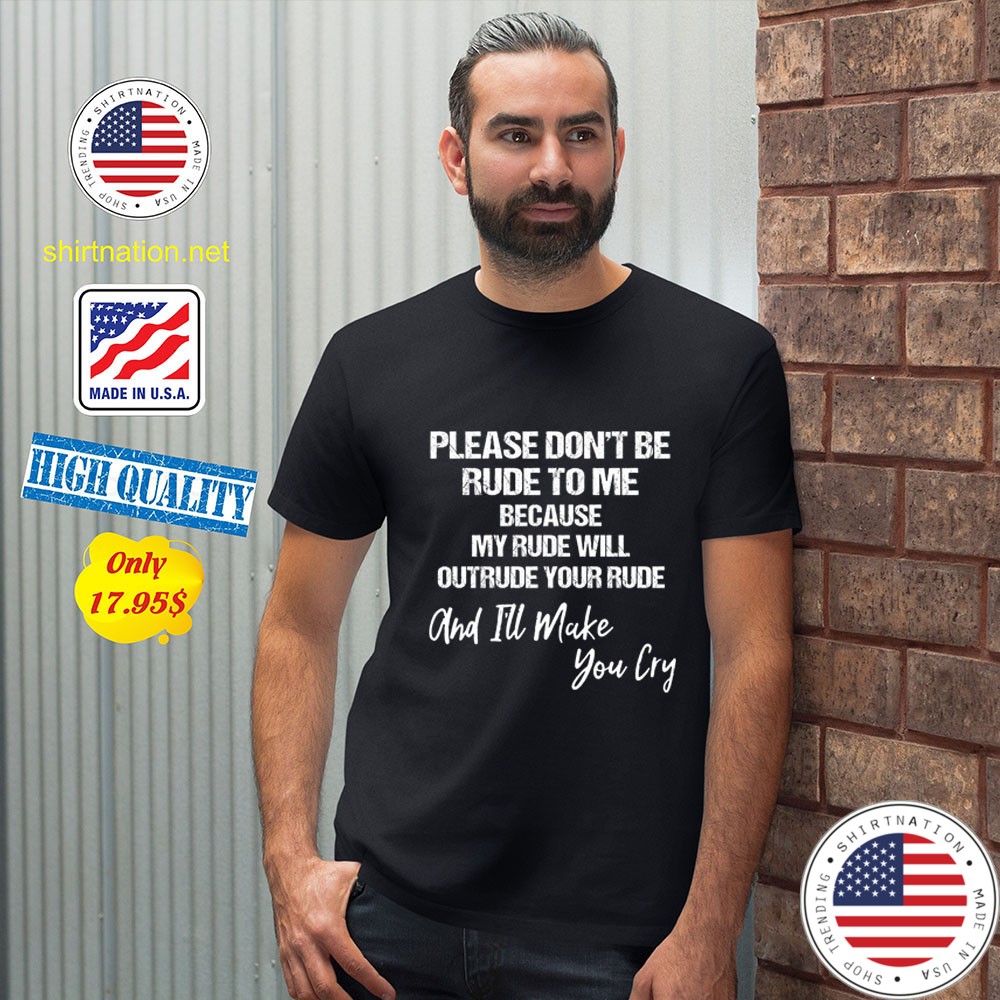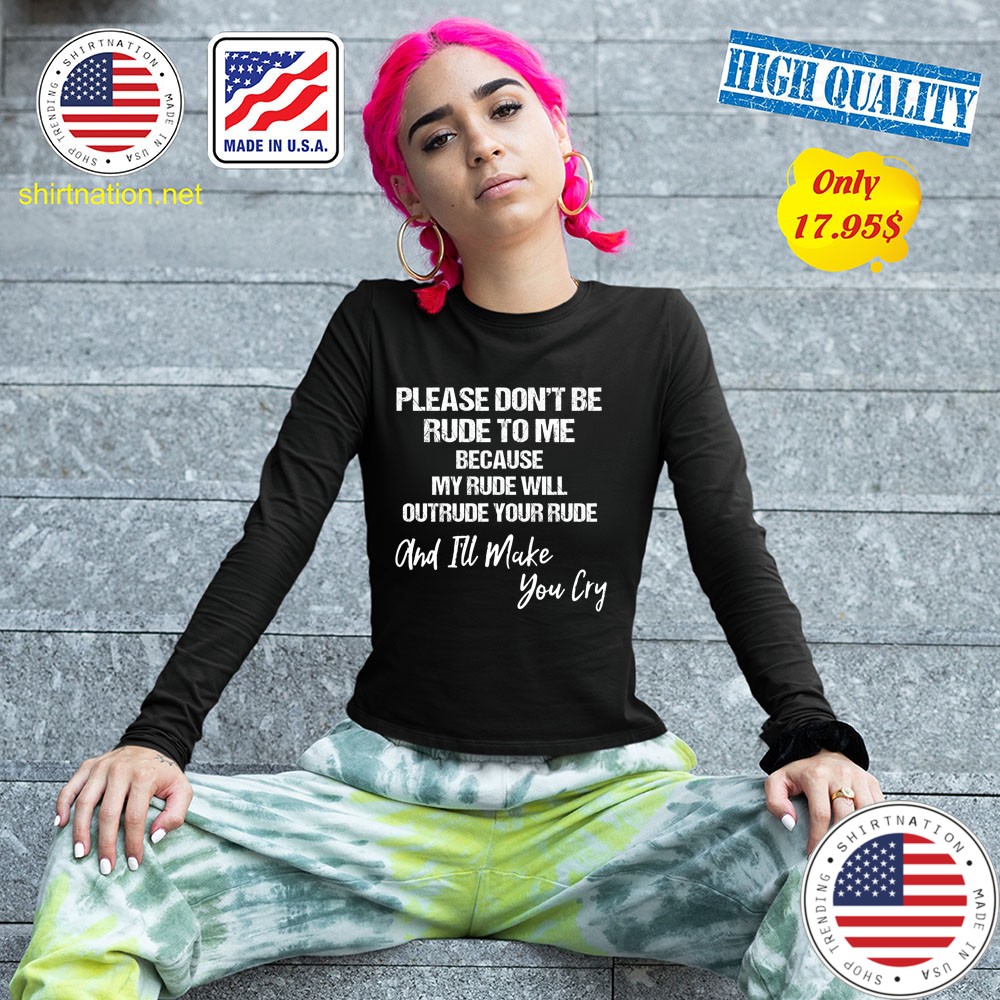 Please don't be rude to me because my rude will outrude your rude and i'll make you cry Shirt
Survey participants were asked to list the 10 historic events that occurred during their lifetimes that they thought "have had the greatest impact on the country." Respondents were further told that they could name a specific event, a series of related events or any other historic development that had a major influence on American life.The survey finds that Americans are primarily bound together by their generation and the major events that occurred during their formative years. For the oldest Americans, the Silent and Greatest generations, that unifying event is World War II. For Baby Boomers, the assassination of John F. Kennedy and the Vietnam War are defining moments. For Millennials and Gen Xers, the 9/11 terror attacks and the Obama election leads the list by a greater margin than for other generations.