My spirit animal Is a grumpy llama Who slaps annoying people Shirt
Four camels, or more precisely camelids, are recognized in South America today, two wild and two domesticated. The two wild forms, the larger guanaco (Lama guanicoe) and the daintier vicuña (Vicugna vicugna) diverged from a common ancestor some two million years ago, an event unrelated to domestication. Genetic research indicates that the smaller alpaca (Lama pacos L.), is the domesticated version of the smaller wild form, the vicuña; while the larger llama (Lama glama L) is the domesticated form of the larger guanaco. Physically, the line between llama and alpaca has been blurred as a result of deliberate hybridization between the two species over the last 35 years or so, but that hasn't stopped researchers from getting to the heart of the matter.All four of the camelids are grazers or browser-grazers, although they have different geographic distributions today and in the past. Historically and in the present, the camelids were all used for meat and fuel, as well as wool for clothing and a source of string for making quipu and baskets. The Quechua (the state language of the Inca) word for dried camelid meat is ch'arki, Spanish "charqui," and the etymological progenitor of the English term jerky.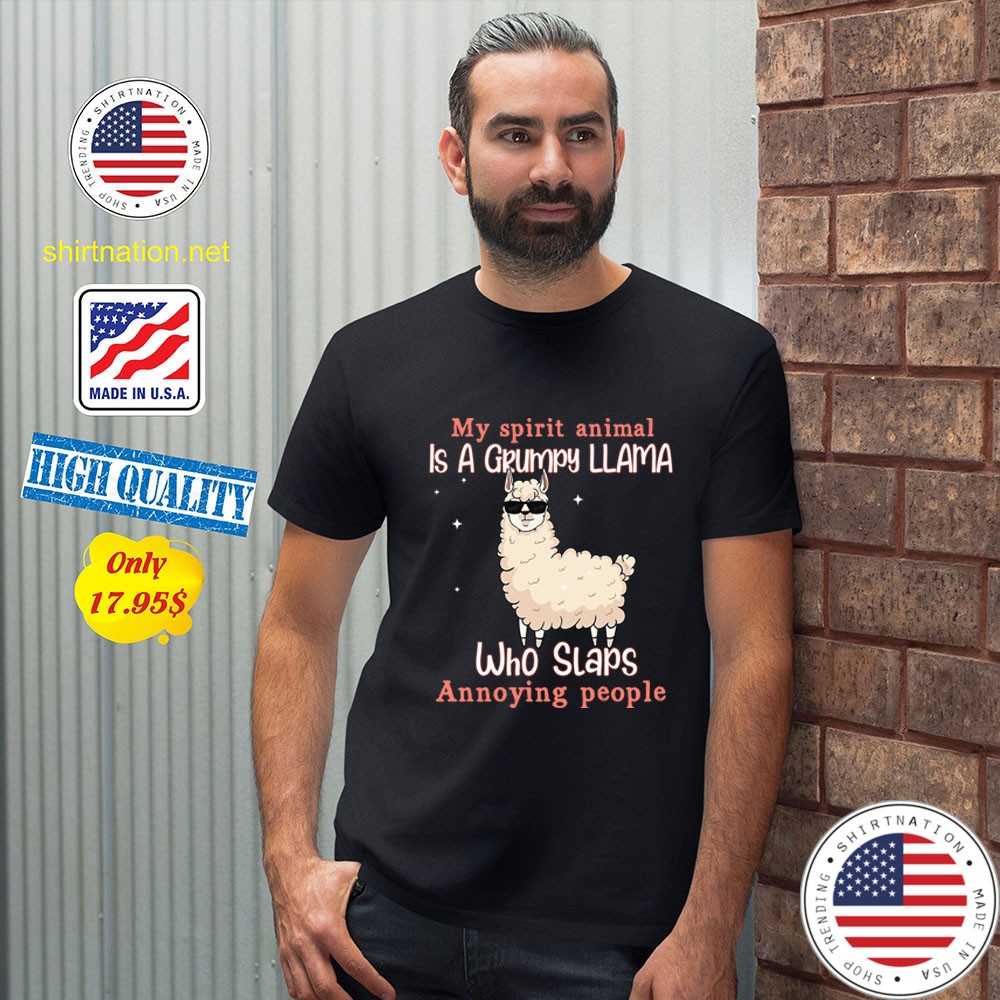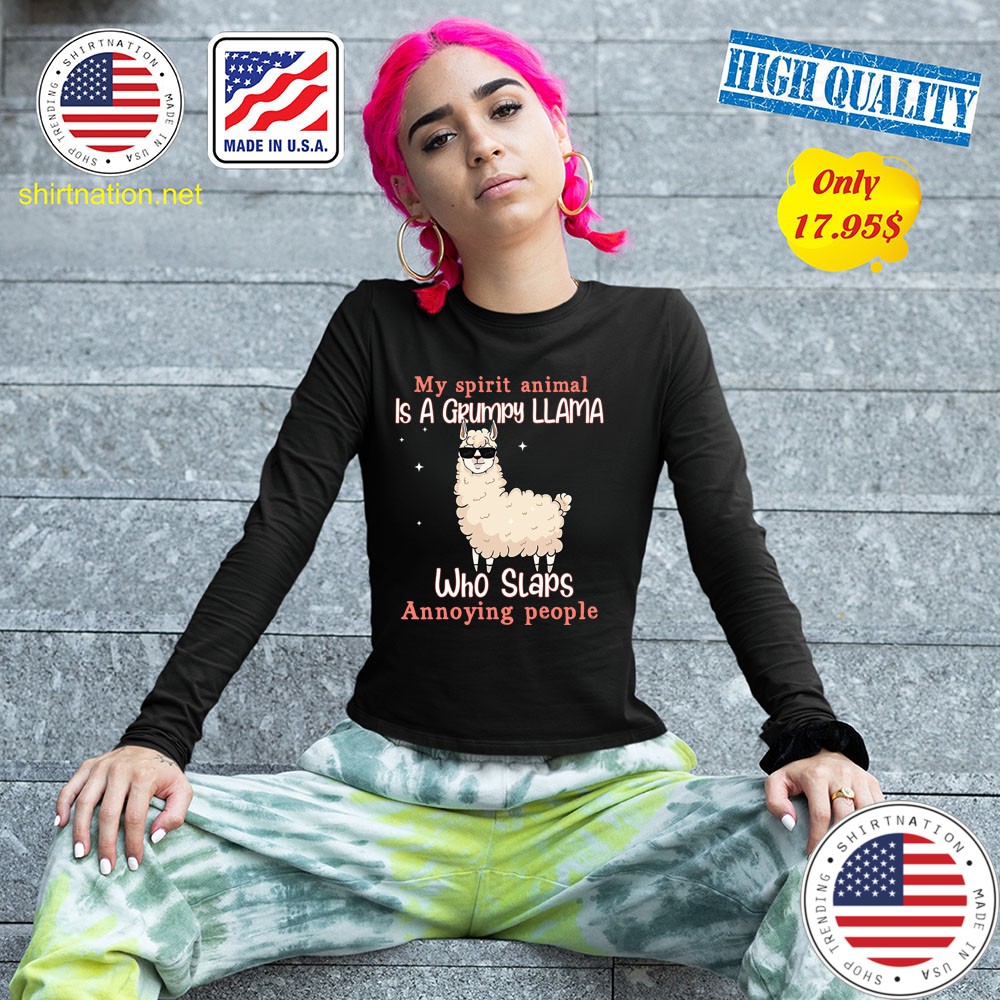 My spirit animal Is a grumpy llama Who slaps annoying people Shirt
Llama and Alpaca DomesticationThe earliest evidence for domestication of both llama and alpaca comes from archaeological sites located in the Puna region of the Peruvian Andes, at between ~4000–4900 meters (13,000–14,500 feet) above sea level. At Telarmachay Rockshelter, located 170 kilometers (105 miles) northeast of Lima, faunal evidence from the long-occupied site traces an evolution of human subsistence related to the camelids. The first hunters in the region (~9000–7200 years ago), lived on generalized hunting of guanaco, vicuña and huemul deer. Between 7200–6000 years ago, they switched to specialized hunting of guanaco and vicuña. Control of domesticated alpacas and llamas was in effect by 6000–5500 years ago, and a predominant herding economy based on llama and alpaca was established at Telarmachay by 5500 years ago.